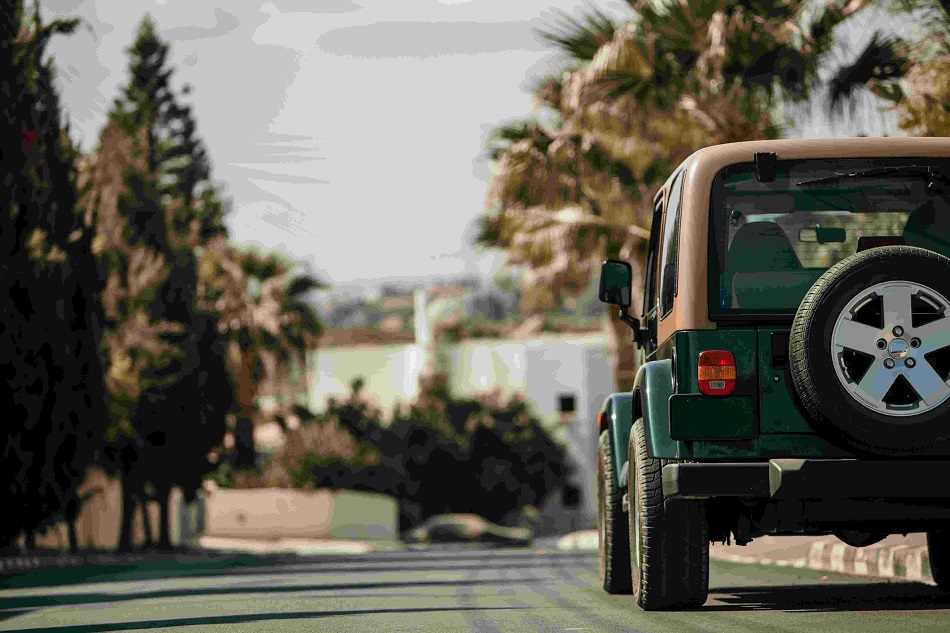 A Brief History of Jeep
Jeep originated when the United States government issued ordinances for cars to be produced during World War II. The Jeep 4x4 was the first Jeep made, which served as "America's greatest contribution to modern warfare." The Jeep MB, another war vehicle, was widely modified for long-range desert patrol, sawmilling, firefighting pumpers, snow plowing, and more. The first civilian Jeep was the CJ, which aided in farming and agriculture. The CJ became known as the "All-Around Farm Work Horse." Soon, Jeep began selling pickup trucks with four-wheel drive, the first American carmaker to do so. Although Jeep delved into making passenger cars after World War II, the company refocused its efforts on making cars for the United States Army as well as farming. The Jeep Station Wagon was released in 1946, the Jeep Truck in 1947, and the Jeepster in 1948.
In 1961, Jeep released the two-wheel-drive Fleetvan that was designed for light-duty, multi-stop applications, such as postal delivery and ice-cream trucks. The Jeep Wagoneer, an SUV, was released in 1962 and was produced for 28 years, the longest continuous automotive production run in United States history. In 1970, American Motors Corporation purchased Jeep for $70 million. Then, in 1971, Jeep released the J-10 and J-20 pickup trucks. The Jeep Cherokee won Four Wheeler magazine's Achievement Award in 1974. In 1987, Chrysler bought out American Motors Corporation, and Jeep continues to be owned by Chrysler today. Today's Jeep headquarters is located in Toledo, Ohio. It is not uncommon to see Jeeps on the roads of Antigonish, NS, St. Andrews, NS, Heatherton, NS, Afton, NS, and Antigonish County, NS, and we at HENRY'S NAPA AUTOPRO in Antigonish have been repairing Jeeps since 1977. We can take care of your Jeep no matter what model you have.
Jeep Today
Today's Jeep vehicles include:
Jeep Wrangler – As Jeep's iconic body-on-frame SUV, The Wrangler has one the best resale values of any vehicle in the United States. The Jeep Wrangler comes in two-door and four-door versions, the latter being more popular. The Wrangler received the 2009 Best Resale Value Award from Kelley Blue Book in the sport utility vehicle category. Four Wheeler gave the Jeep Wrangler the Four-Wheeler of the Year award in 2007 and 2013.
Jeep Cherokee – The Jeep Cherokee modernized the SUV when it was first released in the 1980s, and the compact crossover got a facelift in its 2019 version. No matter how old your Jeep Cherokee is, our Quality technicians at HENRY'S NAPA AUTOPRO can perform a multitude of services on it, including a Tire sales and a transmission repair.
Jeep Grand Cherokee – This is Jeep's range-topping mid-size SUV. The Jeep Grand Cherokee has won over 30 awards for off-road capability, luxury, value, best-in-class, and safety, making it the most awarded SUV ever. Some of the awards the Jeep Grand Cherokee has won include the Insurance Institute of Highway Safety's Top Safety Pick for 2011, Safest SUV in America by MSN Auto, and Truck of the Year by The Detroit News.
Jeep Compass – Known as the mini-Jeep Grand Cherokee, the Jeep Compass offers plenty of cargo space with a modern aesthetic design. Whether you need Brake Repair, brake repair, or Tire sales for your Jeep Compass, we at HENRY'S NAPA AUTOPRO in Antigonish, NS B2G 2H1 can take care of it.
Jeep Renegade –This is the smallest Jeep that is marketed outside of North America. The subcompact crossover received a makeover in 2019.
Jeep Gladiator – The Jeep Gladiator is an all-new mid-size pickup truck. It is projected to have the best resale value of any other car in the United States. If your Gladiator needs a Brake Repair or any other service, do not hesitate to bring it to HENRY'S NAPA AUTOPRO in Antigonish.
Your Expert Shop for Jeep Repair
When the time comes to bring your Jeep in for repairs, you can bring your car to HENRY'S NAPA AUTOPRO in Antigonish. Our owner Matthew Overmars takes a dignified and sensitive approach to auto repair, treating each and every customer with respect. We are very transparent about the services your vehicle needs and will never recommend any service that isn't absolutely necessary. If you are in Antigonish or the surrounding areas, don't hesitate to bring your Jeep to HENRY'S NAPA AUTOPRO today!
Reasons You Should Do Business With Us:
Transparency
Honesty
Integrity
We are Experts
Years of Experience
To make an appointment with HENRY'S NAPA AUTOPRO in Antigonish, you can give us a call at 902-863-2819 or do so online at https://henrysautopro.ca/. HENRY'S NAPA AUTOPRO - Henry's NAPA Autopro - Expert Service and Auto Repair.